Pneumatic training course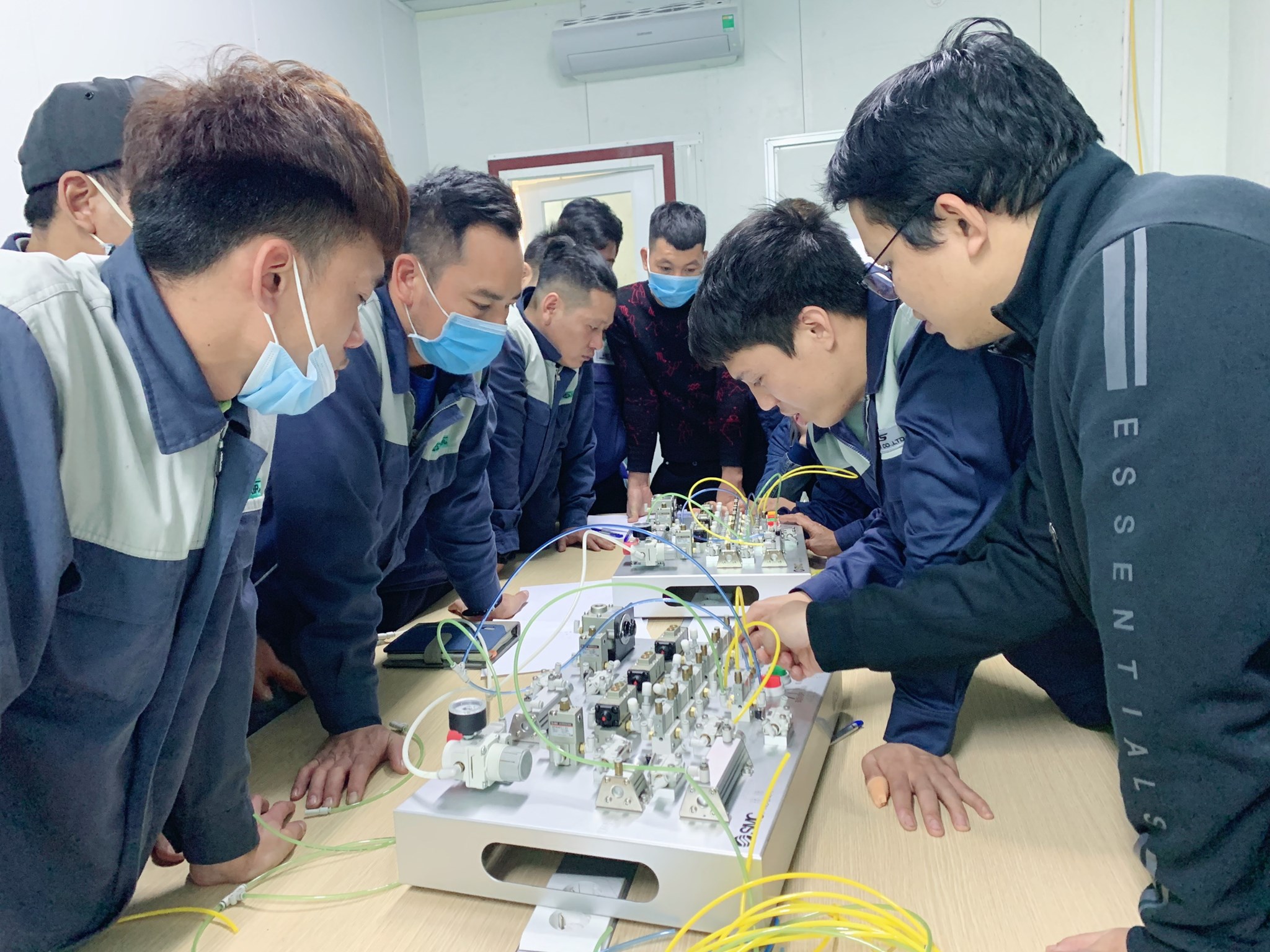 With the aim of improving service quality and making a difference compared to competitors in the air dryer and air compressor business, GHS Vina Co., Ltd, we always focus on investing in human resource development with specialized knowledge and well trained, the complexity of the air dryer and compressor industry requires technicians to always update new knowledge to be able to handle and solve problems arising in customer device use process. Technical training activities are carried out annually by GHS Vina to support the technical improvement of the technical staff. In 2 days 14&15/01/2021, GHS Vina Company cooperated with the Training Department and Service Department of SMC corporation Vietnam Co., Ltd under SMC Group to successfully organize the training course to improve skills for the service engineers, chief/vice technicians, and technicians of GHS Vina.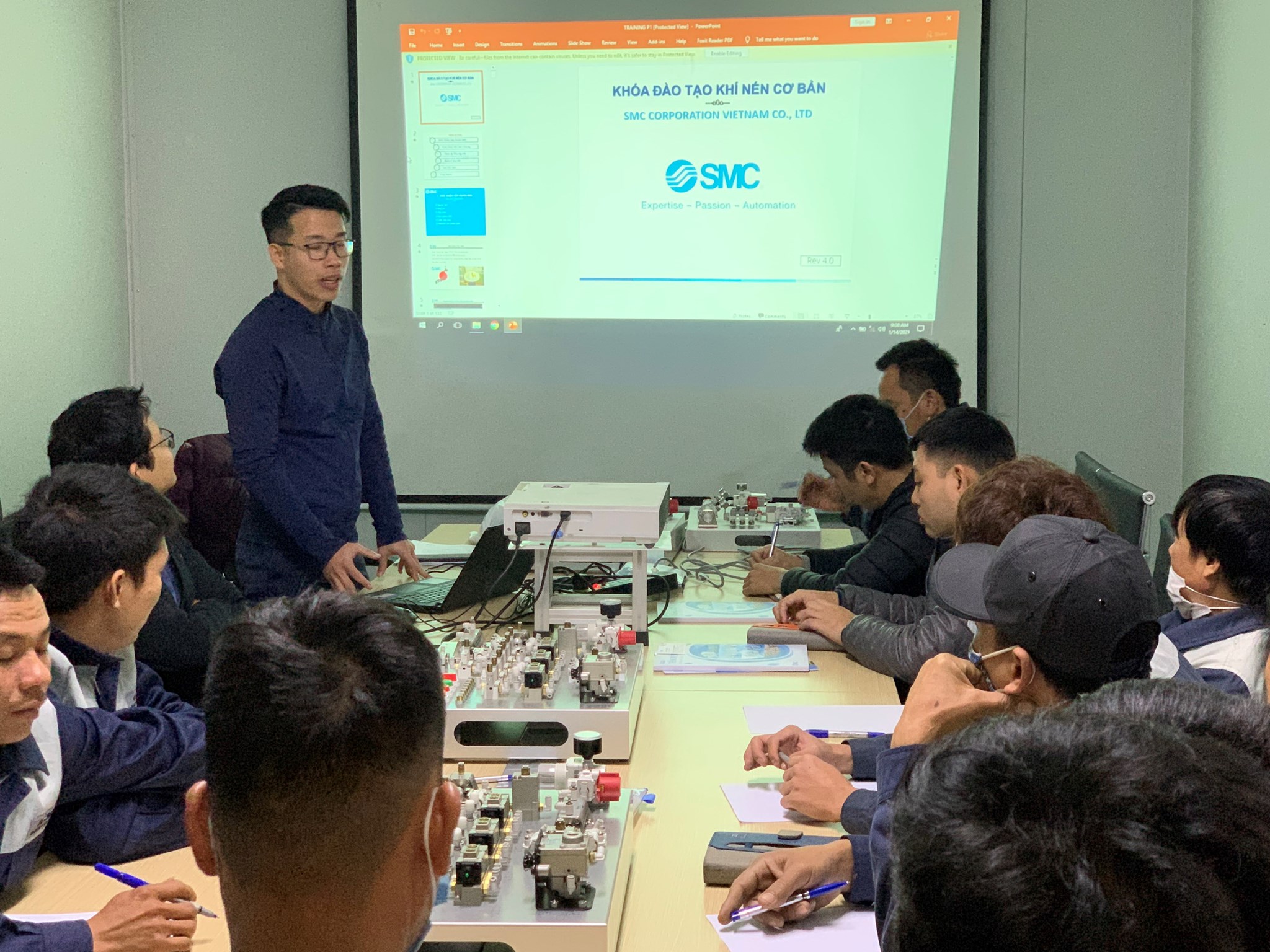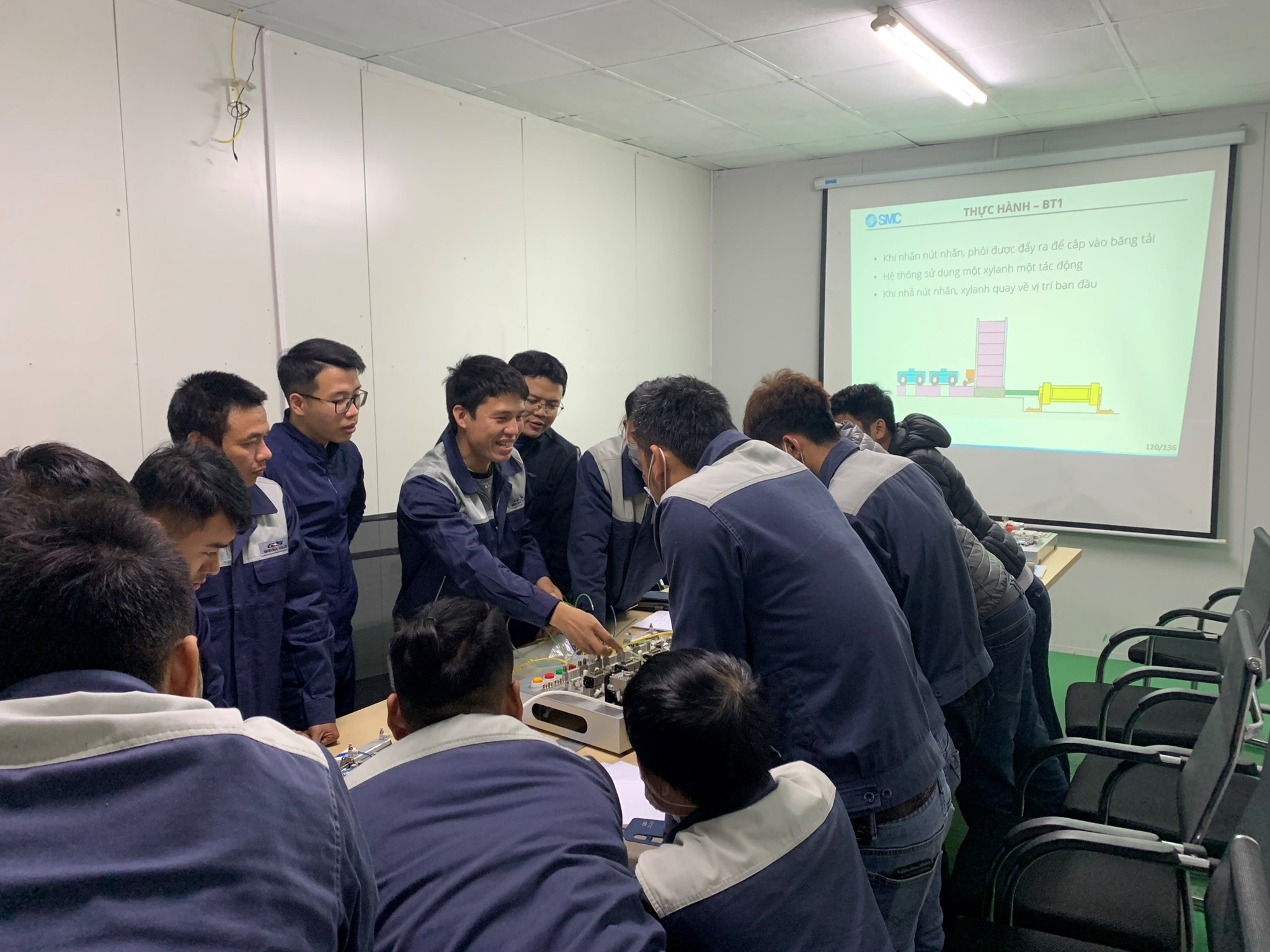 COURSE OBJECTIVES:
On completion of the course, participants will be able to.

+ Understand the needs for safe isolation and be able to apply safe working practices when working with pneumatic and electro-pneumatic systems.
+ Demonstrate relevant underpinning knowledge (units, pressure, forces, etc).
+ Identify, inspect, adjust and replace:
+ Sensors (pneumatic valves and electrical switches, proximity sensors and switches).
+ Valves (air and solenoid-operated, sequence, directional control).
+ Actuators (cylinders and rotary).
+ AND / OR elements, relays, timers, flow controls, and quick exhausts.
+Use visual indicators and manual overrides to check the operation of components.
+ Carry out repairs to pneumatic systems, replace fittings, plastic pipe-work, etc.
+ Use pneumatic circuit drawings as an aid to systematic fault-finding.
+ Understand how PLCs are interfaced and used to control pneumatic systems.

===> THIS COURSE PROVIDES MAINTENANCE PERSONNEL AND PRODUCTION OPERATORS ETC WITH THE SKILLS AND KNOWLEDGE NECESSARY TO CARRY OUT MAINTENANCE TASKS ON PNEUMATIC AND ELECTRO-PNEUMATIC SYSTEMS.